Experience matters for residential roof installations...
The Boston Roofers have done residential roof installation in Boston for almost 20 years. With all the time we've spent in this industry, we are well aware that there are no two jobs that ever get completed the same way. Our licensed and certified roofing contractors have seen it all, and there's really nothing that surprises us anymore.
When we pulled onto one property to do what we thought was going to be a simple roof repair, we were astounded to see the condition of the roof we were looking at. In all honesty, we were kind of shocked that the entire structure hadn't already caved in. After talking with the homeowner for a short time, we discovered that his roof was over 30 years old, but he hadn't had the funds in his home improvement budget to do the residential roof repair in Boston he so desperately needed.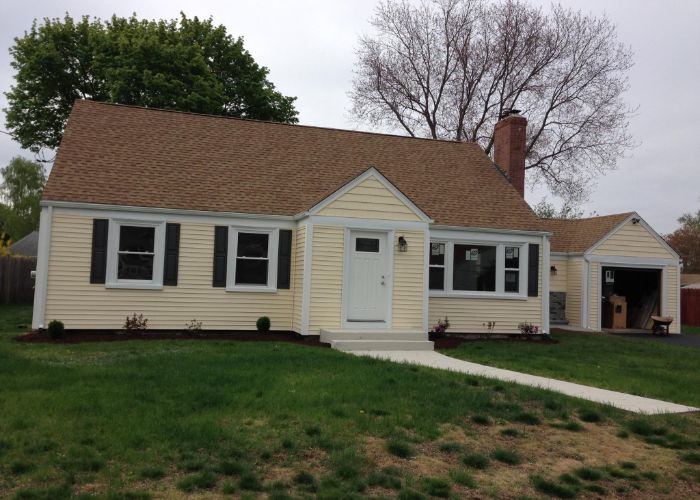 We're not in the high-pressure sales tactic game like some of the other roofing contractors, though, so we had to tread through this process lightly. The last thing we wanted was to make the homeowner feel as though he wasn't in charge of what was happening at his home. Instead, we took the time necessary to do a thorough roof inspection, including marking off the vulnerable areas and taking pictures so the customer could clearly see and understand the danger he was in.
After supplying him with a detailed, no-obligation quote, we left him to discuss his residential roof installation with his wife. Of course, we informed him of our convenient financing options, and we stressed how vital this roof project was for the safety of his family and the protection of his home's structure. It was just a day or two later that he called us back to schedule his service. We started by reassuring him that he was making the best choice for the future of his property.
By the time our residential roofing contractors were done with his new roof installation, there was a life-long bond formed between our valued customer and our roofing crew. Now he knows that he has a roof that's going to last for the rest of his life, or we will come back and fix it for FREE! We've even received several referrals from this particular client since, so we know that he's 100% satisfied with his new residential roof installation.